The McClaines faithful basset hound, Sam, knows how to use his super speed powers, even in a pinch, keeping it top secret from everyone except for baby Molly, of course. What he does NOT know is how these powers started… that's a big secret to him!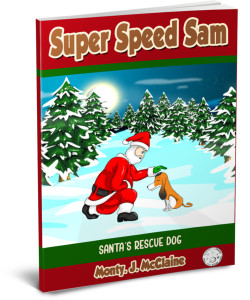 Sam knows it's a 'family thing', having been passed down through generations of 'Sam's' from long ago, he doesn't know why, where, how or what got these amazing abilities started. Well, hold onto your seats because in this extra special Super Sam episode, you're about to find out!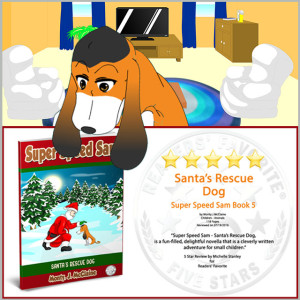 Whether following Santa and his reindeer on their highly eventful Christmas Eve journey, discovering a special 'sleigh recovery' team of elves or meeting Sam's great, great, great (add a whole bunch of 'greats'), you won't be able to put this holiday special down!
Read the exciting, humorous and sometimes tearful special Christmas episode, Santa's Rescue Dog to find out! Sam might not know where his secret abilities come from, but now you get the chance to uncover the truth of the mystery in this fun, sweet, adventurous 'Sam' story!